Standard Physiotherapist:
Initial consultation : $65
Standard consultation : $60
Physiotherapy for Paediatrics:
initial consult ( 1 Hr ) : $150
review consult ( 1/2 Hr ) : $80
Continence and Women's Health Physio:
Initial Consult (1/2 Hr): $80
Review Consultation (30 min): $80
All consultation (1/2 Hr): $80
Note: All Medicare referrals are Bulk Billed.
Work Cover, TAC and DVA cases will be billed as per their respective fee schedule.
Group Classes:
Hydrotherapy: $15/ session or $100 for 8 classes
Diabetes Group: $15 or Bulk Billed for Medicare referrals.
Private Health Funds:
Physiotherapy Services are covered by most private health insurance depending upon the level of care you choose (Extras).On the spot processing of Health fund rebates are available via HICAPS.A payment of gap (if applicable) is required at the conclusion of each consultation.
Medicare:
Patients with complex and chronic medical conditions (such as but not limited to diabetes , hypertension, & arthritis) may be covered by Medicare for up to 5 allied health consultation‐ including physiotherapy‐ per calendar year under Enhanced Primary Care Plan (EPCP). You must bring an EPCP referral form completed by your GP to your initial consultation with us.
Work Cover:
Workers compensation claim with valid claim number are billed directly to your employer.
DVA:
Veterans affairs patients require a Gold or White Card for specific conditions, in addition to a referral.
TAC:
TAC claims with with valid claim number are billed directly to TAC.
.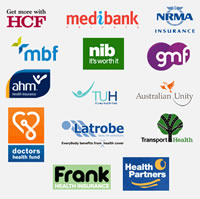 Our Locations:
*Hoppers Superclinic
Address :599 Sayers Road Hoppers crossing, Victoria 3029
Phone :(03) 83605100
*Altona Medical Centre
Address :110 , Queen Street Altona ,Vic 3018
Phone :(03) 93982776 for appointments
*Tarneit Central Medical Centre
Address :Shop 14/540 Derrimut Rd, Tarneit VIC 3029
Phone :(03)9131 5800 for appointments
*Western Specialist Centre
Address :113-115 Princes Hwy, Werribee, VIC 3030
Phone :(03)8001 7170 for appointments